Your stable partner through unstable times
We continue to safely produce products that change lives throughout the COVID-19 pandemic

"How are you doing?"
That question has become the de facto official greeting during the turbulent times we are currently navigating. Waves of uncertainty continue to crash upon the collective, proverbial ship. For many, simply staying afloat is a major success.
So, how is Standard Process doing? We remain strong. We are here for you, and will continue to be in the future.
We are so thankful for your support, allowing us to remain open during these historic times. As always, we are here to support you, your practice and your patients.
Yours in health,
Charlie DuBois, President and CEO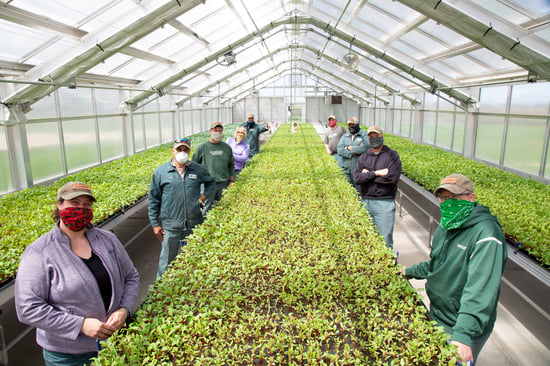 Our dedicated employees are safely producing products for you
We invite you to watch a brief video that shows the ways in which we are taking this challenge head on. Thanks to our vertical integration, which spans from soil to supplement, we are able to sidestep many supply chain shortages to ensure reliable product availability. Thanks to our dedicated employees and strict safety measures, we are able to safely produce products at an increased rate to keep pace with elevated demand. Thanks to our committed practitioner partners, we are able to focus on long-term planning as we overcome short-term obstacles.
Watch: Standard Process Meets The COVID-19 Challenge
Our safety protocols include:
Daily health checks
Consistent use of personal protective masks, gloves, and hair nets
Rigorous sanitation processes
Suspension of common gathering areas, including our whole food court
Social distancing efforts
Remote work for office employees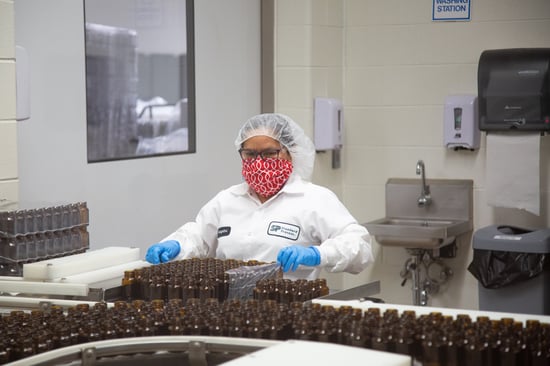 Additional options to support your practice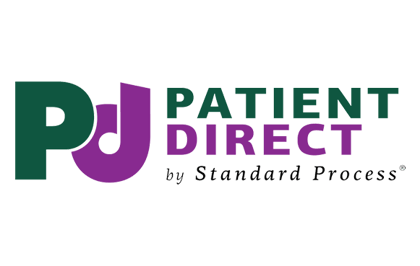 Patient Direct
A platform that allows your patients to order Standard Process and MediHerb products online and ship to their homes.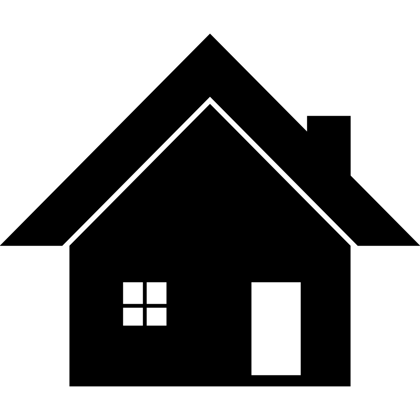 Ship Home
If your practice is reducing face-to-face consultations, we can ship products to your home.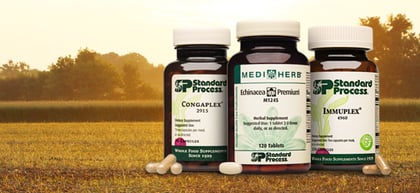 Immune Products
Products designed to support the body's immune system response.
How — and why — Standard Process is producing products during the pandemic
The world is grappling with the COVID-19/Coronavirus pandemic, and Standard Process is no exception. We understand that moments like these are when products such as ours can have the greatest impact.
It is our mission to change lives. It is our duty to protect our employees. This is our plan to achieve both objectives.
We continue to manufacture, package and ship products.
Many of our products have seen increased demand. Our manufacturing team is working hard to keep pace with all customer needs.
We aim to provide the same great experiences our customers have come to expect. Unfortunately, longer on-hold times or back-ordered products may present momentary disruptions. We will keep these to a minimum, and apologize in advance for any inconveniences.
Standard Process office employees will work remotely until safer-at-home orders have been lifted. They will continue to be reachable by email and cell phone.
Our Customer Care team will also be working remotely. They will maintain regular business hours, and be reachable through the usual phone numbers and email addresses.
The Standard Process certified organic farm will continue to operate as we prepare for our planting season and manufacturing needs.
If any of our remaining on-site employees experience symptoms consistent with COVID-19/Coronavirus, they will be sent home immediately.
All Standard Process business travel is suspended and personal travel is also strongly discouraged.
We are restricting visitors to our facilities until further notice.
Standard Process sells its products through practitioner partners, many of whom have said that in-person consultations may be reduced or eliminated. We encourage our practitioners and their patients to take advantage of Patient Direct™, which allows patients to order products online without the need for an in-person visit, and have products shipped directly to their homes. Patients can visit our practitioner finder for a list of practitioners with this option available in your area.
If you have questions, please email our Customer Care team at sporders@standardprocess.com.