SP Detox and Purification Challenge
Start the year in a healthy direction. The challenge begins January 4, 2021.
You & your health care practitioner choose which program is right for you
SP Detox Balance™ Program or Purification Program
2020 was a challenging year that inspired many of us to re-evaluate our health, and our habits. That's why Standard Process is kicking off 2021 with the SP Detox and Purification Challenge — an exciting, engaging way to start the new year.

You'll choose between two programs that support your body's natural ability to expel and metabolize toxins*, which is important to maintaining your health and vitality.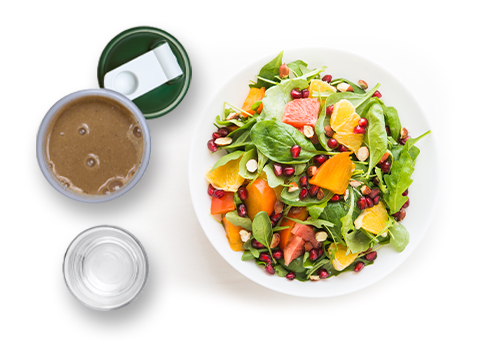 SP Detox and Purification Challenge Program Options
28-Day Detoxification Program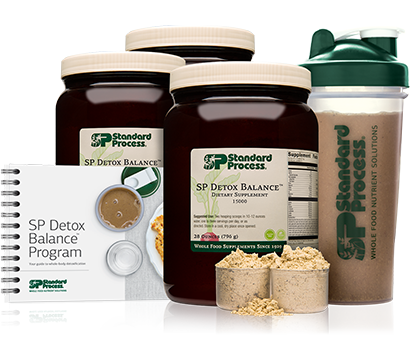 Option of SP Detox Balance™ or

SP Detox Balance™- Chai

Balanced, safe, and effective nutritional support for all three phases of detoxification*
Tasty, all-in-one shake (depending on the day, you will drink one, two or three nutrient-packed SP Detox Balance shakes)
Includes basic meal, hydration and exercise plan
Number of Shakes Per Day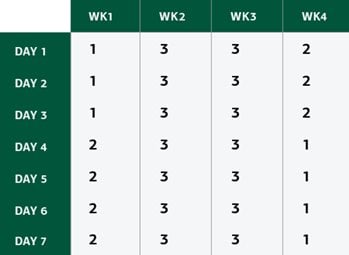 21-Day Purification Program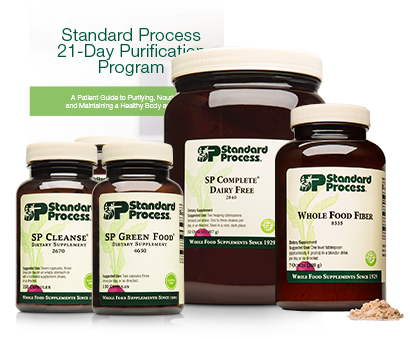 Purify, nourish and maintain a healthy body and weight*
Includes a variety of supplements taken daily, including a nutritional shake that offers essential whole food nutrition - available in original, dairy-free, chocolate, or vanilla. See all options.
Meal plan provided including a variety of vegetables and fruits for the first 10 days
Select proteins added on day 11
Standard Process products labeled as Vegetarian are considered lacto-ovo vegetarian, which means they are devoid of animal-based tissue, animal-based gelatin, or fish oil. They may contain animal-based ingredients such as dairy, eggs, honey, beeswax, or lanolin.
Days 1-7


Days 8-21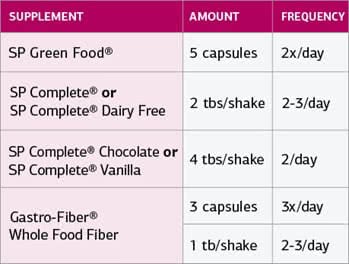 SP Detox and Purification Resources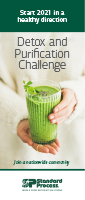 Learn more about detoxification and purification in this brochure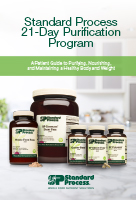 Learn more about the purification program:details, resources and tips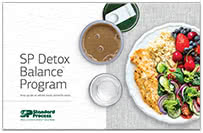 Learn more about the detox program:details, resources and tips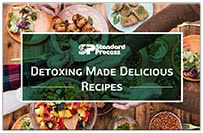 Enjoy these healthy recipes
Become part of the community.
Challenge begins January 4, 2021

As a member, you will receive:

Daily inspirational emails
Access to Facebook groups: share progress, recipes, encouragement, and much more
An opportunity to enter and win prizes
Three Lucky Patient Participants Will Also Win Prizes!†
Your patients will have chance to win when they complete the challenge then tell us how the detoxification program impacted their lives.
Grand Prize: Vitamix® 5200 Standard Blender
Second Place Prize: KitchenAid® Stand Mixer & assorted whole grains from Royal Lee Organics™ (by Standard Process)
Third Place Prize: NutriBullet® Personal Blender