These days, many of us are thinking about our health in new ways. Kick-start lifelong habits that will help you become a healthier, happier version of yourself.
Talk to your health care professional to determine which program is right for you. Toxins can contribute to:
Fatigue

Difficulty sleeping

Indigestion

Food cravings and weight gain

Reduced mental clarity

Low libido

Skin issues

Joint discomfort
SP Detox Balance™ Program
28-day program
Balanced, safe, and effective nutritional support for all three phases of detoxification*
Tasty, all-in-one shake available in Chai and No Added Flavor options (depending on the day, you will drink one, two, or three nutrient-packed SP Detox Balance™ shakes)
Includes basic meal, hydration, and exercise guidance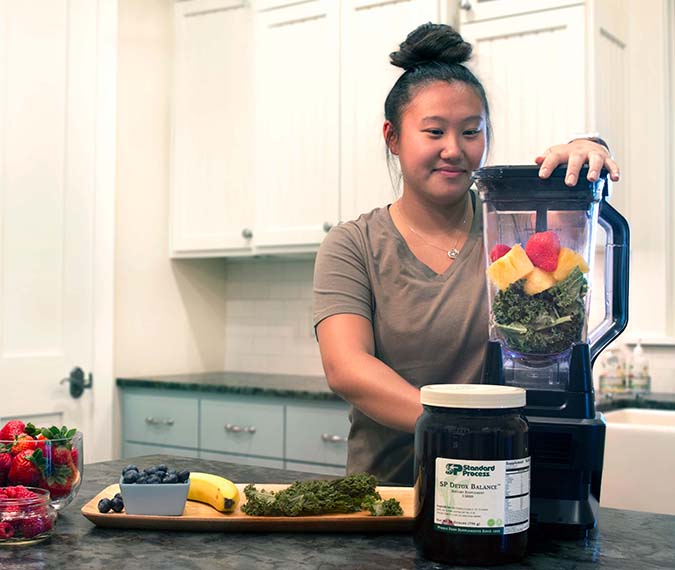 Purification Program
21-day program
Purify, nourish, and maintain a healthy body and weight*
Includes a variety of supplements taken daily, including a nutritional shake that offers essential whole food nutrition — available in original, dairy-free, chocolate, or vanilla
Meal guidance provided that includes a variety of vegetables and fruits for the first 10 days, with select proteins added on day 11
Three Participants Will Win Prizes!
You will also have the opportunity to let us know how the detoxification or purification program impacted your life. Your story will serve as your entry form to win one of three health-focused prizes. Read the contest rules here.

$400 HelloFresh Gift Card

$200 HelloFresh Gift Card

$100 HelloFresh Gift Card
HelloFresh is a world-leading meal kit company that takes the stress out of mealtime by delivering step-by-step recipes and pre-measured ingredients to your door.
What previous participants have to say
Get inspired by the success and satisfaction that people just like you have found through the SP Detox and Purification Challenge.